There are two common threads that have woven their way through my life and career; children and music. Over the past 35 years, my love of teaching children and my passion for music have created a joyous work life for me. My favorite role has been that of the music specialist in the many programs in which I have taught. My love of working with children began after college as a social worker with the Big Brothers program. I then went on to teach preschool and environmental education with the Tree People's Little Tree House program, and John Denver's Windstar Foundation.
I am forever inspired by the children whether I am teaching Parent and Child music classes, special needs preschool classes, or mainstream music classes. Thanks to Temple Adat Elohim, I have found a whole new joy as an early education Judaic music specialist.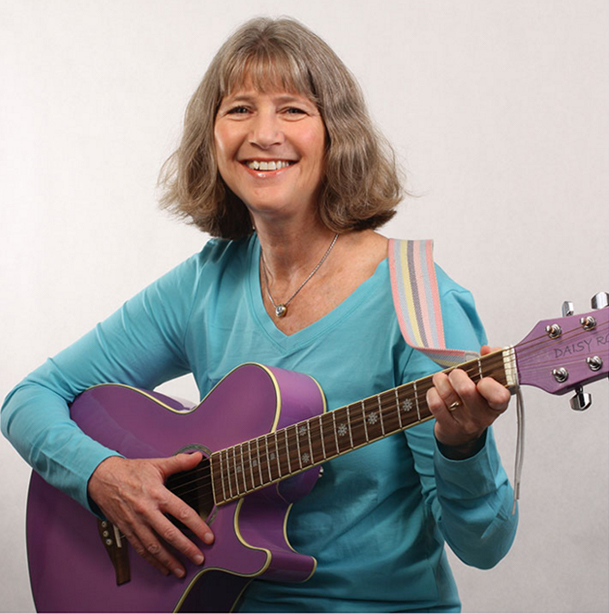 I am delighted to add children's recording artist to my resume, and I look forward to sharing my children's music CDs with you and your family.
My husband Gary and I have 2 grown children, Jacob and Sara, 4 dogs and a desert tortoise. We all live in Southern California.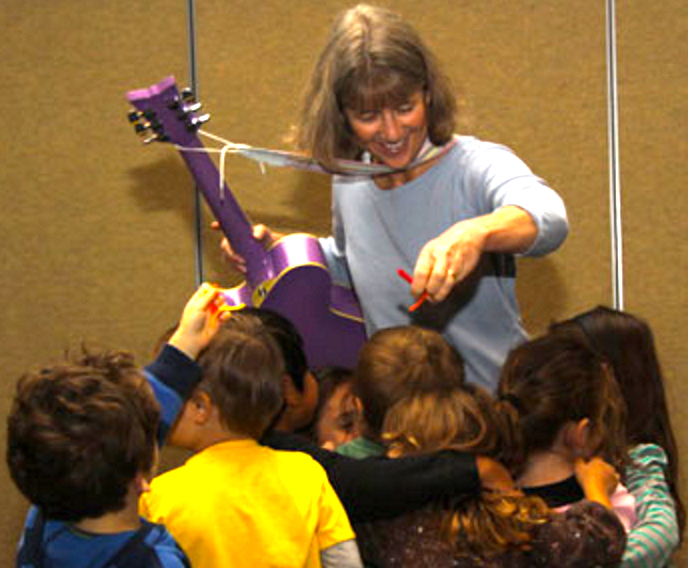 "Nancy's music has always been my first choice at circle time for my special needs students. Her music and movement bring great joy and laughter to my classroom, and always meet the needs of both my special needs children as well as my typical students. Nancy's natural ability to engage and excite my students ensures that every child is successful and has loads of fun!"
— Nazzie Moeinazad
Master Early Education/Special Needs Teacher
"I like Nancy's animal song… it's … so funny! The animal song makes me want to dance around. I love to listen in the car and sing along with my big sister. Music cheers me up when I'm sad. Nancy's nighttime music makes me sleepy before mommy puts me to bed."
— Lily B., Age 4